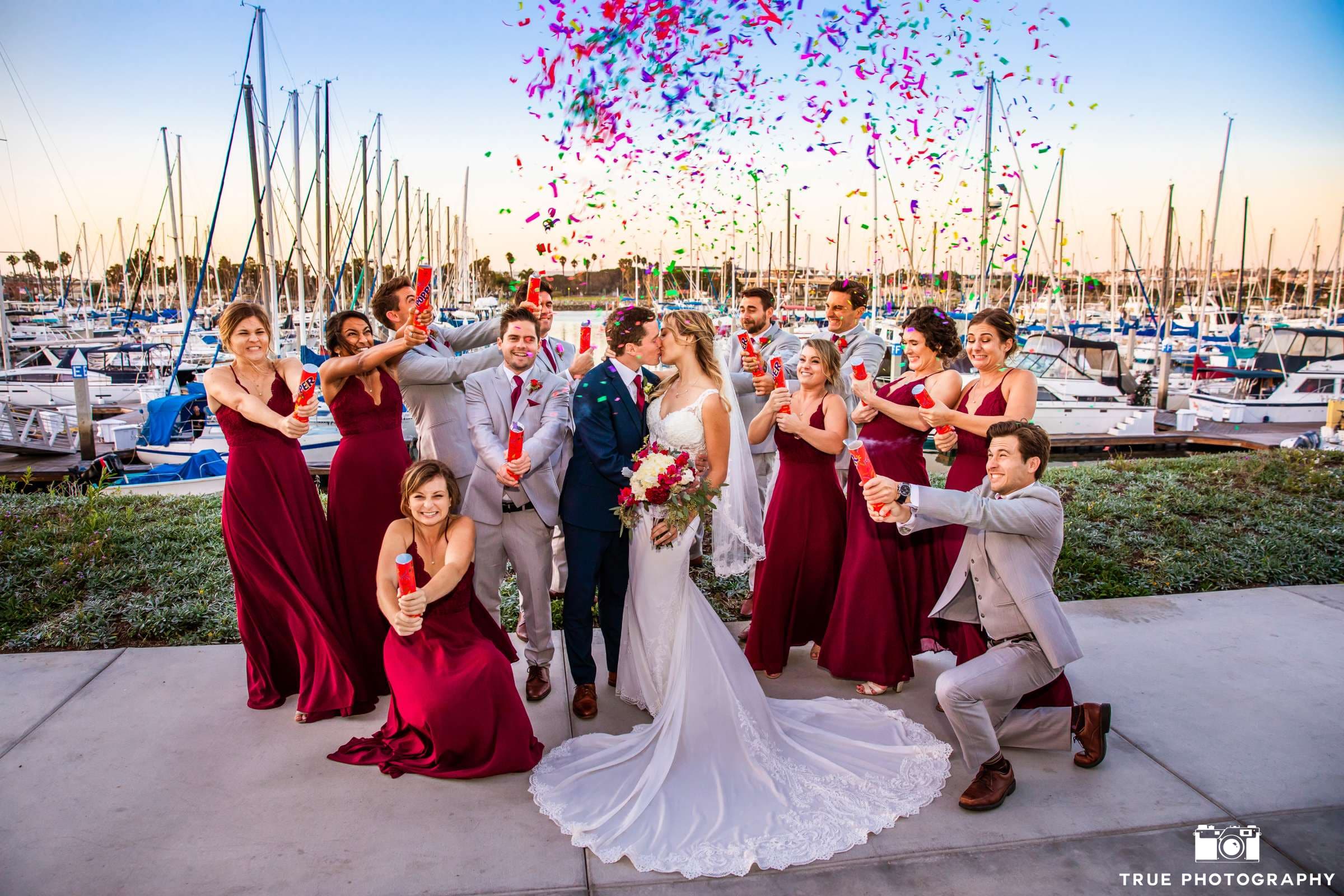 Many of us dream of our wedding day long before it arrives. Some of us envision dancing in a white dress. Some of us visualize the colors, the flowers, the cake, and every small detail. And some of us picture the venue and the perfect surroundings for the wedding ceremony and reception.
When the day actually comes and we say "yes!" it's likely that we may try and create the wedding we've been dreaming about… or at least the magical feeling we've been imagining. And even though we all have different ideas for the colors, the flowers, and the details of the dress, as brides or wedding couples we all have one thing in common. We want our wedding to be special, and unique to us as a couple. After all,  the wedding is a day to reflect our unique journey together as a couple. This is what we are celebrating.
Tips for Finding a Unique Wedding Venue in San Diego
As you begin to plan your wedding, you may quickly realize location is everything! Where the wedding is held sets the tone for other choices such as the flowers, colors, décor and even style and type of food.
If you are on the hunt for a unique wedding venue in San Diego, here are a few things to think about:
What type of wedding would you like to have? Casual? Cocktail? Formal?
What time of year is your wedding? How is the weather at this time?
How many people will you be inviting?
Do you want your wedding indoors or outdoors? If indoors, how important is the view?
Do you want your wedding on the water?
Do you want your guests to be romanced by a sunset on the water during the reception?
What does the parking situation look like?
Are there hotels nearby for out of town guests?
Would you like the ceremony at the same place as the reception?
Is there a place for you and your bridal party to get ready on site?
Do you want a live band or a DJ? Are there restrictions on entertainment at the venue?
Do you want a one-stop package that includes catering?
What type of food do you want to be served at the cocktail our and reception?
Features of a Unique Wedding Venue
Some of the things that make a venue unique include:
Views — the days of weddings being held in stuffy ballrooms are gone! Views are everything. If you're having an evening wedding, the view of the sunset can create a magical, romantic undertone for your special event. A stunning view of the San Diego waterfront also modifies kinds of of décor you will need to bring in as you can use the beautiful water as a backdrop to the event.
Layout of the venue — when you're looking at the venue, think about how many guests you'll be inviting and the flow of the event. For example, you want to think about where people will be mingling, where they will be eating and where they will be dancing. You want it to be a relaxed flowing space that feels natural and not overcrowded.
If you're looking for a unique wedding venue in San Diego, contact us today. We have stunning views of the San Diego waterfront and our expert team would love to help turn your special day into an event to remember.
---
Have A Question For Our Wedding / Event Venue Team?